CNSL Acid Proof Mortar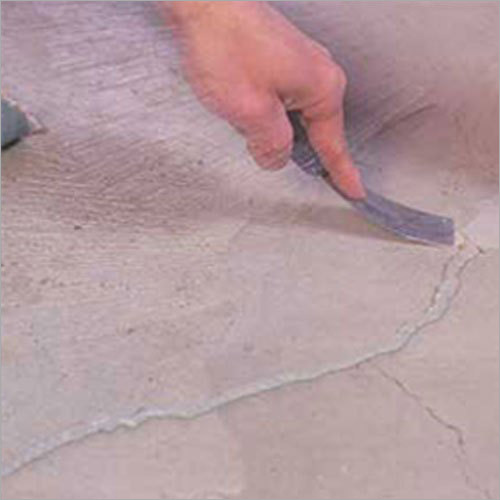 CNSL Acid Proof Mortar
Price And Quantity
Kilograms/Kilograms

25 INR
Product Description
SPECIFICATION
| | |
| --- | --- |
| Usage/Application | Acid Resistant Lining |
| Density | 94 g/cm3 |
| Flexure Strength | 79 Kg/cm2 |
| Compressive Strength | 360 Kg/cm2 |
| Water Absorption | 0.9 % |
| Maximum Temp. Limit | 190 Deg C |
| Shelf life | 180 Days |
| Initial Setting Time | 7 Hours |
| Working Time - Port Life | 25 Min |
Cashew Nut Shell Liquid (CNSL) Acid Proof Mortar is a specialized construction material designed for use in environments where resistance to acids and corrosive substances is required. This type of mortar is primarily used in industries such as chemical processing, petrochemical, pharmaceutical, and other sectors where acids and chemicals are present. Here is a typical product description for CNSL Acid Proof Mortar:
Product Name: CNSL Acid Proof Mortar
Description:
CNSL Acid Proof Mortar is a high-performance, acid-resistant mortar that provides excellent protection against the corrosive effects of acids, alkalis, and other chemicals. It is a composite material that combines the exceptional properties of Cashew Nut Shell Liquid (CNSL) with carefully selected aggregates and binders to create a durable, acid-resistant barrier.
Key Features:
1. Acid Resistance: CNSL Acid Proof Mortar is highly resistant to a wide range of acids, including sulfuric acid, hydrochloric acid, nitric acid, and many others commonly found in industrial environments.
2. Excellent Bonding: It adheres strongly to various substrates, including concrete, steel, and brickwork, ensuring long-lasting protection.
3. High Temperature Tolerance: This mortar can withstand elevated temperatures, making it suitable for applications in high-temperature environments.
4. Chemical Resistance: In addition to acid resistance, it also resists the corrosive effects of alkalis, solvents, and other aggressive chemicals.
5. Durability: CNSL Acid Proof Mortar is known for its long service life and minimal maintenance requirements.
6. Versatility: It can be used for a wide range of applications, including the construction and repair of acid storage tanks, chimneys, chemical processing floors, and more.
7. Easy Application: The mortar is easy to mix and apply using standard masonry techniques, making it convenient for both new construction and maintenance projects.
Applications:
- Lining acid storage tanks and vessels
- Chimney linings
- Acid-resistant flooring
- Chemical processing plants
- Pharmaceutical and food processing facilities
- Petrochemical industry
- Laboratories and research facilities
Installation:
CNSL Acid Proof Mortar should be mixed and applied according to the manufacturer's instructions. It typically involves preparing a uniform mortar mixture and trowel-applying it onto the substrate. Proper curing is essential to ensure maximum acid resistance.
Safety Precautions:
Users should follow safety guidelines and wear appropriate protective gear when handling CNSL Acid Proof Mortar, as it may contain chemicals and materials that can be harmful if mishandled.
Storage:
Store the product in a cool, dry place away from direct sunlight and moisture to maintain its quality and performance.
CNSL Acid Proof Mortar is an essential material for industries where protection against acids and corrosive substances is paramount. Its outstanding acid resistance and durability make it a reliable choice for a wide range of applications in challenging environments.
Trade Information
Free samples available with shipping and taxes paid by the buyer

The packaging of CNSL Acid Proof Mortar is crucial to ensure the product's integrity during transportation, storage, and handling. Typically, acid-proof mortar is packaged in a way that protects it from moisture, contamination, and physical damage. Here's a description of common packaging for CNSL Acid Proof Mortar: **Packaging Type:** 1. **Bags:** CNSL Acid Proof Mortar is often packaged in multi-layered, durable bags made of materials that can withstand the product's weight and protect it from moisture and external contaminants. These bags may be made of materials like polyethylene or woven polypropylene, which provide a barrier against water and other environmental factors. 2. **Pails or Drums:** In some cases, especially for larger quantities or bulk orders, CNSL Acid Proof Mortar may be packaged in plastic or metal pails or drums with secure lids or covers. These containers are designed to prevent spillage and maintain the product's quality. 3. **Bulk Packaging:** For industrial applications and large-scale projects, CNSL Acid Proof Mortar can be delivered in bulk quantities and stored in specialized silos or storage tanks on-site. Bulk packaging is often used when continuous supply and usage are required. **Packaging Size:** The size of the packaging can vary depending on the specific requirements of the customer or the project. Common package sizes for CNSL Acid Proof Mortar include: - **25 kg bags**: These are suitable for smaller projects or when precise quantities are needed. - **50 kg bags**: A common size for medium-sized projects. - **Pails or drums**: These can range from 5 gallons (approximately 19 liters) to larger drum sizes for bulk orders. - **Bulk shipments**: For large-scale industrial applications, the product can be delivered in bulk quantities, such as in tanker trucks or large containers. **Packaging Labels:** The packaging should include essential information for safe and proper handling of the product. Typical labeling information includes: - **Product name:** "CNSL Acid Proof Mortar" - **Manufacturer's name and contact information** - **Batch or lot number:** For quality control and traceability. - **Net weight or volume:** The amount of product in the packaging. - **Handling and safety instructions:** Including any necessary precautions for safe use and storage. - **Storage recommendations:** Information on proper storage conditions to maintain product quality. - **Material safety data sheet (MSDS):** May be provided separately or as part of the packaging to detail the product's chemical composition, hazards, and safe handling procedures. **Sealing and Protection:** The packaging should be securely sealed to prevent any leakage or contamination during transportation and storage. Additionally, it should provide protection against moisture, which can affect the quality and performance of the mortar. Proper packaging is essential to ensure that CNSL Acid Proof Mortar reaches the end user in the desired condition and maintains its properties. Manufacturers and suppliers typically follow industry standards and regulations for packaging materials and labeling to meet safety and quality requirements.